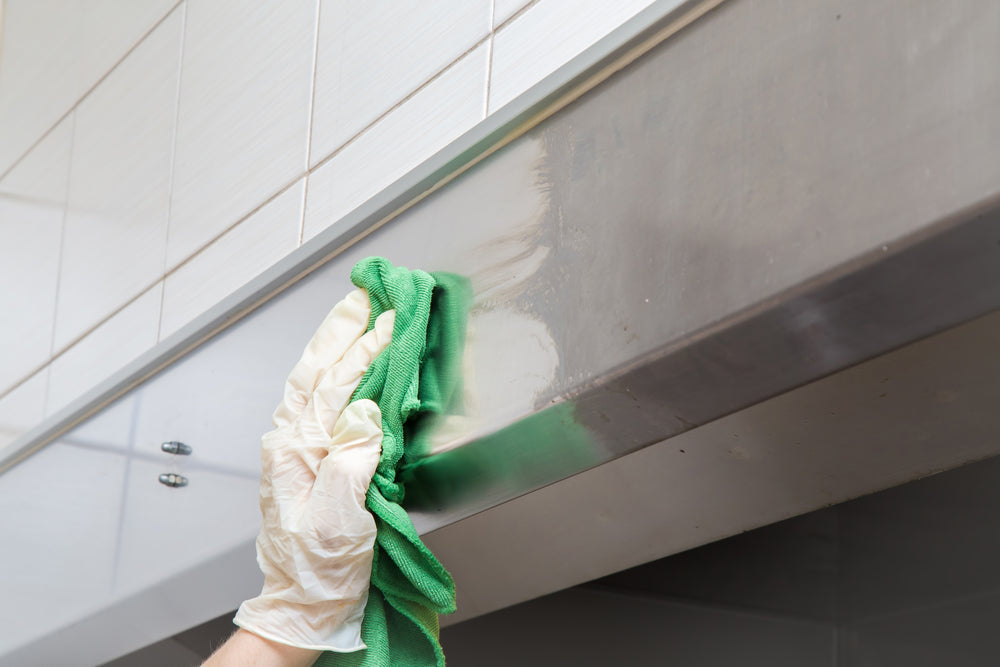 AL-NEW Restoration Cleaner works on much more than just garages and patio furniture. This product can also be used on your storefront, business, or any other commercial property. Having good curb appeal is a great way to attract customers or clients. AL-NEW is the perfect way to restore your exterior without replacing anything!
So many uses
AL-NEW is mainly used on aluminum window frames, doors, and signage. However, our restoration cleaner can also be used on any other aluminum or metal fixture such as poles, railings, and light fixtures. With so many uses, this product will not go to waste. AL-NEW will help to restore the original shine and color of your structure.
How does it work?
AL-NEW works like magic. The solution removes chalky oxidation, instantly reviving the surfaces for a cleaner and newer look. Apply with a microfiber towel and begin to wipe down any metal or aluminum structure. After waiting for 1-2 minutes, apply a second coat for the best results. After the solution dries it will leave a coat of corrosion protection on the surface. Continued use in the future will help prevent any discoloration from the sun or damage from severe weather.
Ready to try the best aluminum restoration cleaner on the market? We're excited to help improve your storefront! We are committed to 100% customer satisfaction. If you are unsatisfied with your purchase, we will provide a full refund within 30 days. Visit alnew.com to receive free shipping on all orders, this month only!