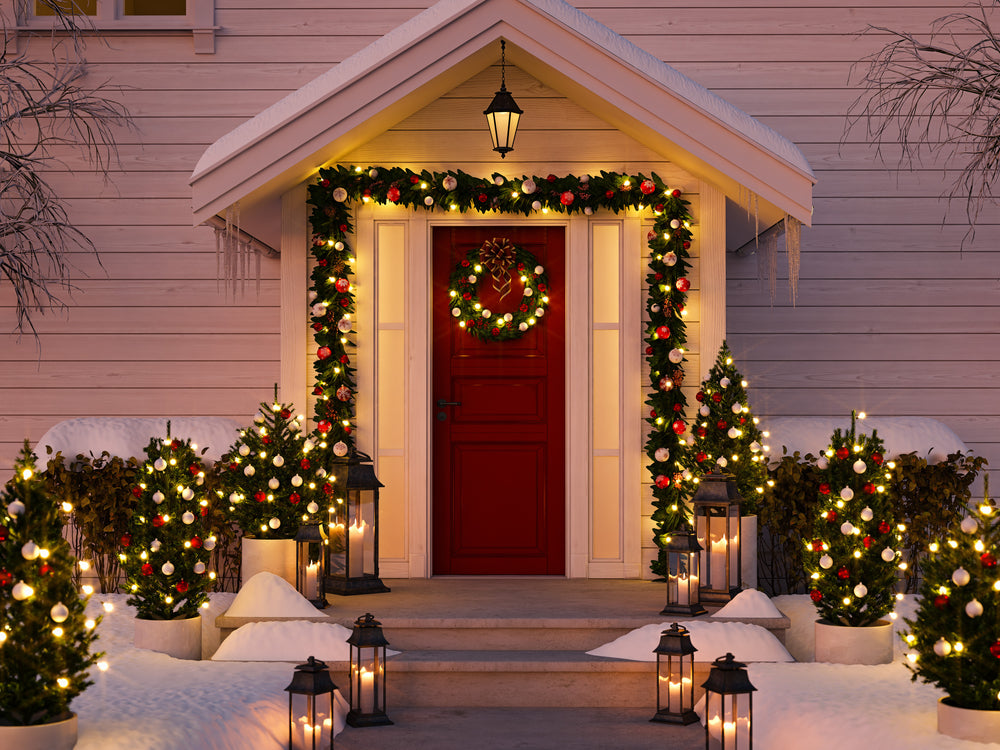 The holiday season is here and with that comes a lot of preparation for the wintry months ahead. This can involve holiday shopping, planning for upcoming guests or travel, and getting your home and yard ready for the winter. When you're outside decking the halls for the holidays, it's a perfect time to give your outside doors, light fixtures, garage door, or window frames a good cleaning before the real winter cold and weather sets in. So when you're grabbing your outdoor lights and holiday yard decorations, don't forget to grab a bottle or two of the AL-NEW Aluminum Restoration Solution to wipe your exterior down while you're putting your lights up. Here's a few reasons why adding AL-NEW to your holiday shopping list this season.
Little to No Preparation Required
There is no pre-stripping, cleaning, or masking required with AL-NEW. All you need to do to make your outdoor aluminum surfaces look all new is wipe it on and instantly remove years of oxidation.
Get Prepared For The Winter Ahead
The AL-NEW Aluminum Restoration Solution not only helps your products retain their original luster and shine, but improves the water-repellency as well. This is much needed during the wet and wintry months ahead.
Make Your Home's Exterior Shine
This season, it'll be more than just your holiday lights that make your home sparkle. Simply wipe the AL-NEW on to your outside doors, garage door, window frames, and light fixtures to restore their original shine.